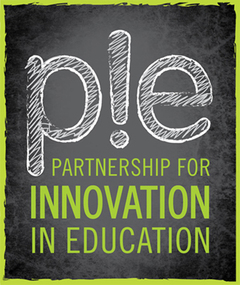 BOARD OF DIRECTORS
Cincinnati, Ohio
2011-2013
PROVIDE GROUND-FLOOR STRATEGIC THINKING,
innovation and marketing for this Cincinnati-based think tank and advocacy group. Our purpose was to help create and leverage strategic alliances to promote advanced learning tools, programs and resources. Our mission was to elevate and advance critical thinking, academic success and career readiness in a global setting.
http://t.co/yy0MmkQz
http://t.co/56AywHTH
IN AN EFFORT TO PROMOTE FINANCIAL LITERACY in grade schools, PIE board members recently brought together the stakeholders from the University of Cincinnati and the University of Northern Kentucky, along and a major corporate sponsor — Sprint — to help elementary school pupils develop a first-of-its-kind app based upon five principles of Marketing. A portion of the funds from the sale of the app are being returned directly to the school.
Since its inception:
PIE received the Ohio Leadership Excellence Award, with a presentation being made at the National Diversity Leadership Summit in Cleveland in April 2013.
Also in 2013, PIE received a Robert Reikert Foundation Charitable Trust Grant (via PNC Foundation) and a Causality Brand Grant.
WKRC has asked PIE members to host a radio talk show on education in 2013.
PIE won a 2012 MICTA Tech Innovation Grant using the Kilgour Lemon Smash initiative as our centerpiece to advance one-to-one technical opportunities to Cincinnati Public Schools.
PIE was a late 2012 finalist for a Perlman Foundation "Bridging the Gap" grant. As such, we were asked to drive all stakeholder traffic to a website at which the public could cast votes for those organizations with the most most worthwhile pursuits.
PIE was a Spring 2012 Causality Brand Grant finalist.
PIE is working with several regional schools to secure an NFL 360 Grant Opportunity to "team up" and better teach health and wellness via an "app" designed by middle school students.
PIE is in discussions with the Kettering Foundation/National Issues Forums to discuss research synergies through which Cincinnati would serve as a research pilot for educational innovation.
PIE is in discussions with Junior Achievement USA, Sprint, KnoVation and others to create a program beta tested at Walnut Hills (Cincinnati) during the next academic year.
THE FOXFIRE FOUNDATION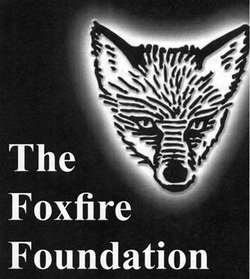 BOARD OF DIRECTORS
Fort Mitchell, Ky. 2012-2013
ASSIST WITH MARKETING
, grant writing and publicity for organization that provides anti-drug information for families and those in need. Dedicated to raising awareness, especially among young people, that drug addiction is a deadly disease.
THIS GROUP HAS PRODUCED life-saving educational videos, public service announcements and printed materials to warn about the dangers of drug addiction.