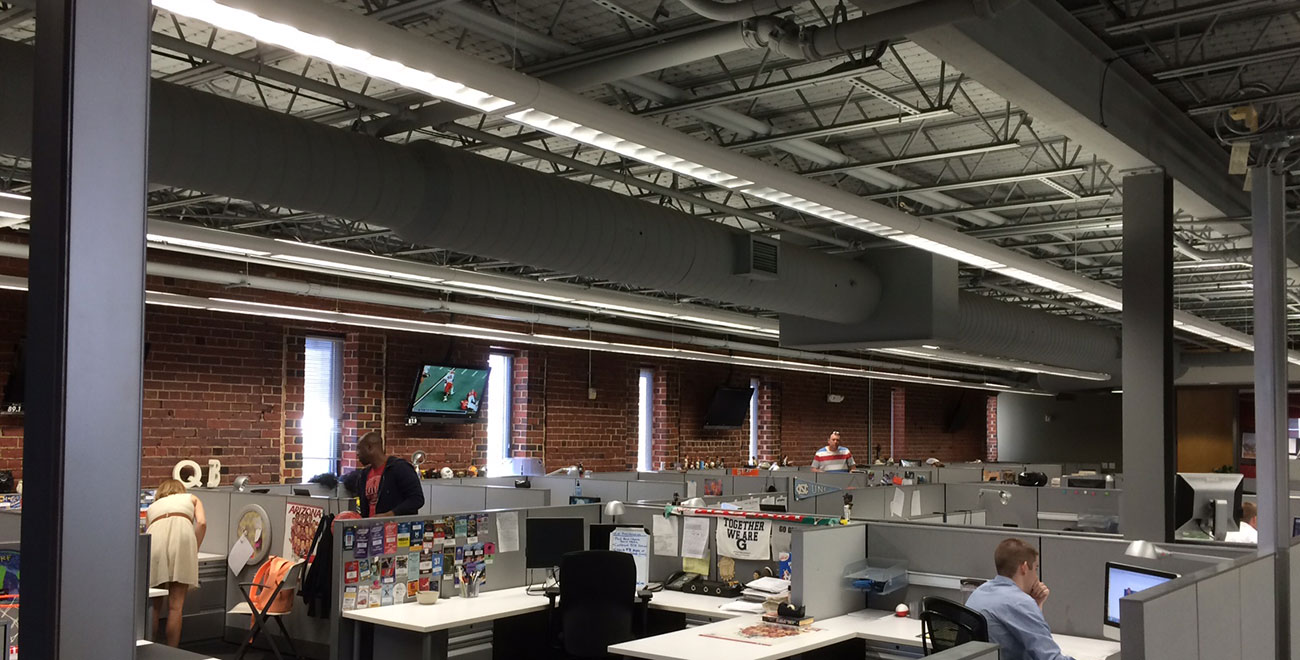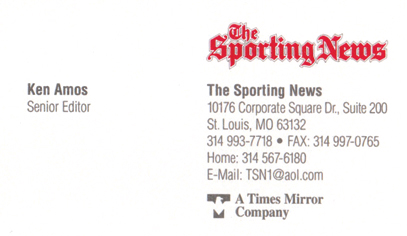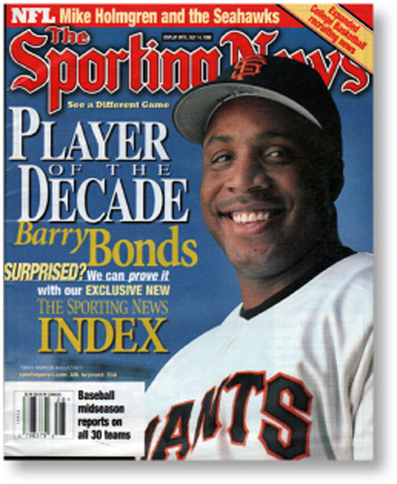 ADVOCATED RADICALLY NECESSARY AND INNOVATIVE APPROACHES to breathe life into the then-108-year-old product.

MY CONCEPTS LED TO THE relaunch and transformation of a predominantly black-and-white tabloid newsprint product into a glossy full-color magazine. Helped restore financial viability to the product through Marketing opportunities and "See A Different Game" branding.

RESPONSIBLE FOR selection and integration of electronic database and pagination systems for the -country's longest-publishing weekly sports magazine. (Times Mirror).

DESIGNED PAGES, penned articles and columns and ensured accurate coding and validity of statistics presented in all sports.

HANDLED SYSTEMS CONTINUITY for the magazine's pagination production and delivery.

SPECIAL RECOGNITION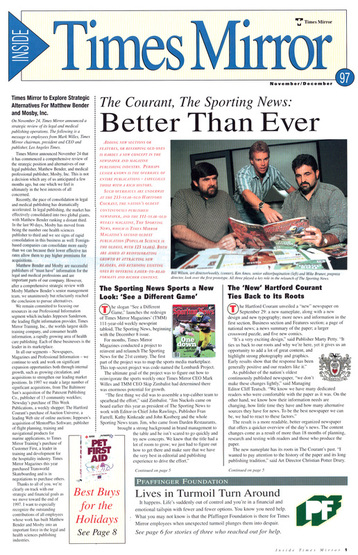 EARNED TIMES MIRROR CHAIRMAN'S AWARD
for Innovation in 1998. It was presented at the company's annual stockholders' meeting and recognized the most distinguished accomplishment within Times Mirror that year.
AWARDED TIMES MIRROR INNOVATION PRIZE
for the "creation of new and useful products and/or services."
EARNED FOLIO MAGAZINE'S AWARD
for Editorial Excellence. Folio recognized a single publication deemed best able to carry out its mission through writing, photography, art direction and overall presentation "that makes it worthwhile to readers."
ALSO PROVIDED:
SPECIALITY CONTENT: Helped conceive and produce a profitable yearbook, The Yankees: Steinbrenner's 25 years of Triumph and Turmoil, for which I penned an evocative essay on the late Thurman Munson and a back-of-book column on the team's fans. Publication coincided with another World Championship in the Bronx. Contributed graphic designs to TSN coffee-table book, Celebrating 70: Mark McGwire's Historic Season, and many others in The Sporting News library.
STATISTICAL CODING, ANALYSIS AND PRESENTATION: Was main liaison with statistical provider STATS, Inc. Coordinated advance coding, delivery and appearance of all statistics within TSN products. Led yearlong committee that created and advanced ways to use proprietary TSNdex of Sports.
NEW MEDIA DIRECTION: Created content plan for the establishment of an online publishing component. The website's launch earned a National Magazine Award (the Elle) for General Excellence of New Media.
NEW PRODUCT DEVELOPMENT
$CORE MAGAZINE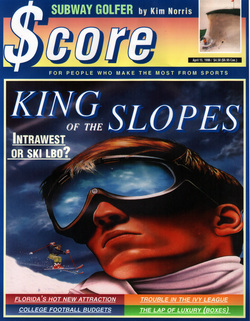 FORESAW A NICHE OPPORTUNITY devoting a new magazine aimed squarely at highly paid athletes and individuals who participate avidly in leisure sports.

PRESENTED CONCEPT TO THE PRESIDENT and to the CEO of Times Mirror, which was asking to envision new products worthy of its brand.

TEAMED WITH COLUMBIA UNIVERSITY RESEARCHER to present Understandings, Target Audience, Advertising Base, Distribution, Competition, and Style and Substance.

AT THE TIME OF THE PRESENTATION — in 1996 — there was nothing else like this concept on the market. Today, two thriving titles cater to the extraordinary sporting lifestyles of the rich, famous and pampered.

TAKEAWAYS FROM THE PRESENTATION: "Interesting concept ... Well targeted ... Very topical ... A FUN idea ... Timing is essential ... Will our Advertising contacts have a tough time targeting such a lucrative audience?"