TODAY (Cocoa, Fla.)
PRODUCED THE FIRST ELECTRONICALLY PAGINATED newspaper in the country, via Hastech PagePro.

ONE OF 12 INDIVIDUALS PERSONALLY CHOSEN by Gannett founder Al Neuharth to shepherd the transformation of TODAY into FLORIDA TODAY, which was recast as a predominantly local-and-state product.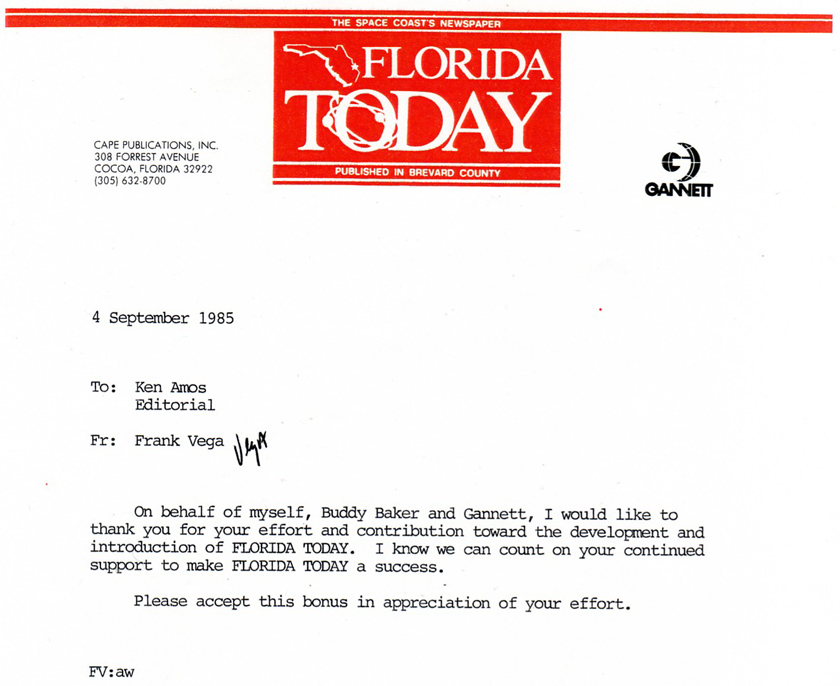 THE SPORTING NEWS (St. Louis, Mo)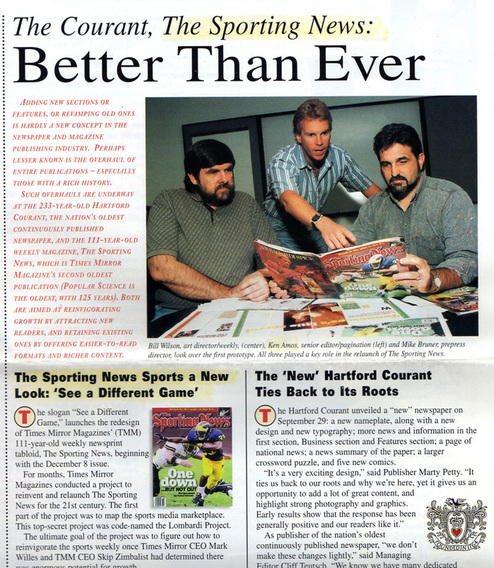 REDESIGNED A PREDOMINANTLY black-and-white weekly newsprint product into a glossy full-color magazine. Received highest recognitions from corporate level, and from my industry peers.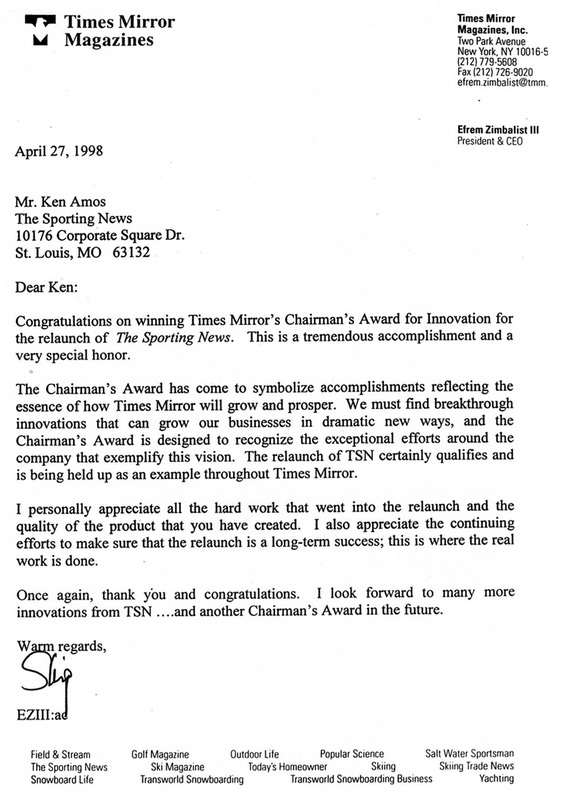 ST. LOUIS POST-DISPATCH (St. Louis, Mo)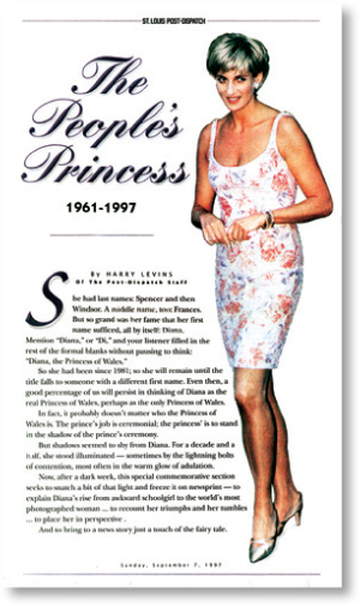 GUIDED NUMEROUS SPECIAL PROJECTS
that I envisioned to fruition. Among them were:
Sports OT

, a weekly Sports and recreation package within a reconstituted Saturday tabloid presentation;

P-DTV, an expanded

S

unday television book;

Help@Home, a

weekly technology-based section.
CREATED A VARIETY OF SPECIAL SECTIONS
often shaped by news events such as the high-profile, award-winning section chronicling the life and death of Princess Diana.
WAS ASKED BY EXECUTIVE EDITOR Cole Campbell in 1998 to put aside conventional thinking and quietly envision a modern, engaging and forward-looking design into which the Post-Dispatch could transform itself. This was my vision.

THE CINCINNATI ENQUIRER (Cincinnati, Ohio)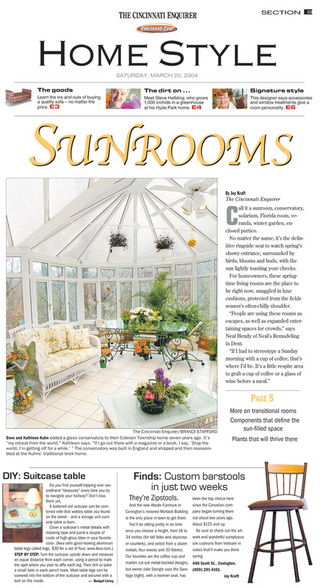 GUIDED MULTIPLE ITERATIONS OF THE DAILY PRINT PRODUCT
,
as would be expected, along with dozens of special sections, targeted products and a host of collateral materials.
PRODUCED FIRST-GENERATION, 'super compact' prototype that envisioned what The Enquirer and other Gannett print products will look like early in 2013. My designs generated an unprecedented 98 percent approval among attendees of four focus groups.
CREATED HOME STYLE

, a weekly section with major ROI that emphasized home, garden and aspirational living. Critically acclaimed by its readers, and was promoted by corporate as a model approach for other newsrooms.



REDESIGNED AND LAUNCHED Metromix Cincinnati

— a youth-targeted publication.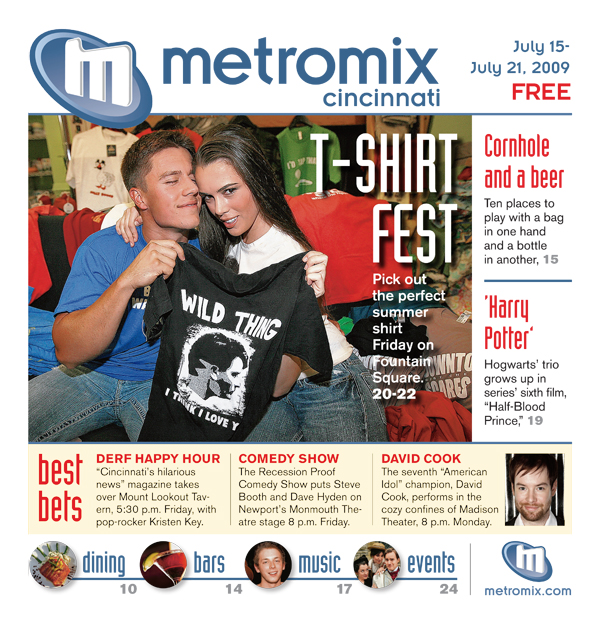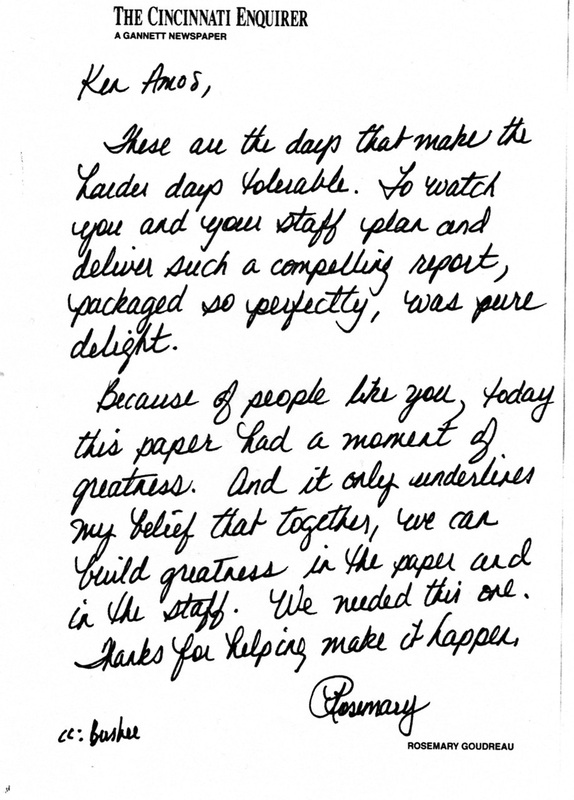 THE JOURNAL AND COURIER (Lafayette, Ind.)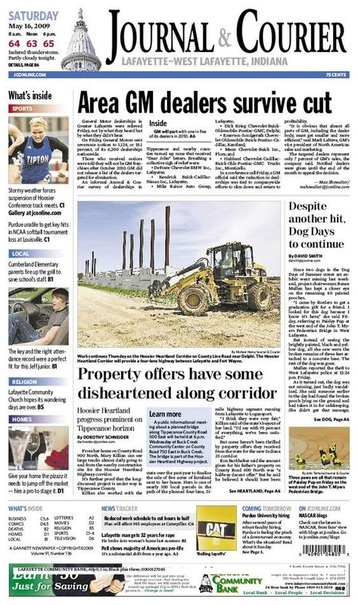 AT FOREFRONT OF A LANDMARK REDESIGN
of the Journal and Courier in Lafayette, Ind. This was the first daily newspaper in the United States to adopt a
Berliner (European tabloid) format
. Since its inception in 2006, this resulting format and size reduction has saved the company millions of dollars in newsprint and ink costs.
"Ken and I worked together over a number of months to prototype and create the first daily Berliner, or compact newspaper, in North America. At the time, Ken worked for a sister newspaper but quickly learned about the newsroom staff, the Lafayette area and residents, and most importantly the newspaper's role in the community. As an "outsider," Ken was greeted with some skepticism. But he worked hard to gain the confidence of newsroom staff — those who would be implementing the changes we were directing. He accomplished this with praise, humor and strong communication. Ken was a leader in helping us see and think differently about the new paper and its format. We incorporated his ideas into the new paper, which was very well received by our readership. I welcome the opportunity to work with Ken again, or recommend him to someone who is looking for a seasoned, competent and creative professional."
Henry Howard
Managing Editor Journal and Courier (Lafayette, Ind.)(Mr. Howard is now Deputy Director of Magazine Operations at American Legion Magazine, I
ndinanapolis, Ind.)
THE TIMES (Shreveport, La.)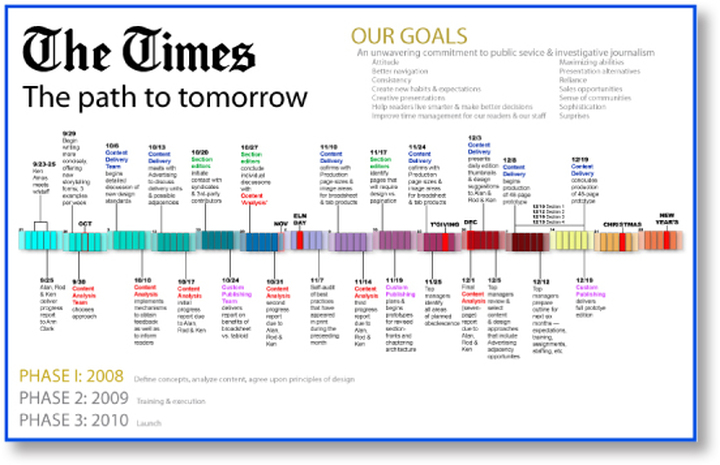 CREATED CONTENT AND WORK FLOW PLANS
for
Berliner-related 2008 redesign
for The Times of Shreveport, La. Wrote comprehensive report for corporate about how the complex project would need to unfold.
ASKED BY GANNETT TO ASSESS NEEDS AND RELAY CONCERNS. Spent more than a week in this newsroom — in addition to working remotely -- to develop a working model, share competencies and provide a critical Gantt chart organization to ensure the project could proceed in a timely manner. Printed and hung large wall version of the chart to ensure continuity.
"Ken's project leadership on The Times (Shreveport, La.) early redesigns was deliberate and careful. "He was part of a series of coaches and leaders working on Berliner prototypes a few years back. "He guided folks by working closely with the team, listening intently and using their own ideas to inspire them.
"
He went above-and-beyond batting designs with copy editors and designers, taking late night calls, mounds of e-mails and presenting alternatives.
"
His caring way had the staff saying, 'I'm so glad we have someone who understands what we do.'
"
This had an an immediate impact on our work."
Alan English
Executive EditorThe Times (Shreveport, La
.
THE TALLAHASSEE DEMOCRAT (Tallahassee, Fla)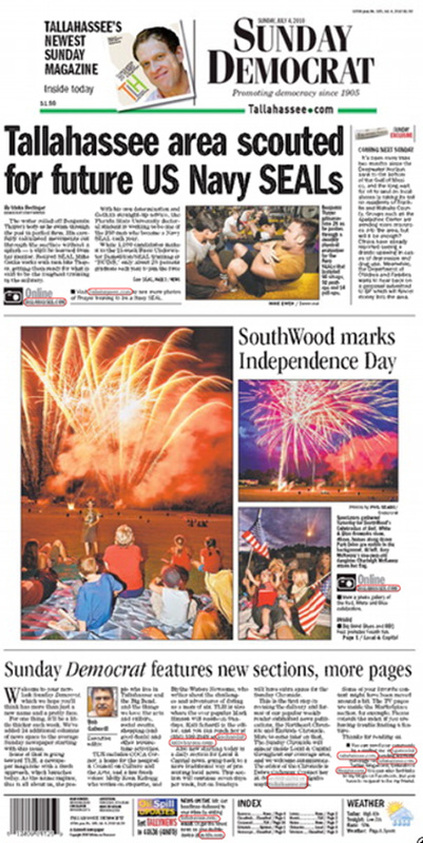 WAS PARACHUTED ONCE AGAIN BY GANNETT INTO A SISTER NEWSROOM
for several days — this time in 2010 — to help identify key personnel, clarify procedures, develop a critical workflow plan and accompanying Gantt chart for thorough project organization and clarity. I influenced managers and staff members to ensure the project proceeded in a timely manner.
CREATED CONTENT AND WORKFLOW PLANS
that led to a rapid makeover of The Democrat, which simultaneously would become one of the nation's first newspapers to adopt a "full-access paid subscription" model, in which readers paid for access to the newspaper's online content.
MY MISSION WAS TO HELP INFLUENCE
print readers to stay true to the product as the digital pay wall was unveiled.
Almost 70 percent of
Democrat
subscribers have activated their online accounts. The rate, according to (former) Publisher Pat Dorsey, "is the highest I've heard of; the best (other newspapers) get to is about 40 to 50 percent
From:
Gabordi, Bob
Sent:
Tuesday, July 06, 2010 8:05 AM
To:
Amos, Kenneth; Callinan, Tom; Marymount, Kate
Subject:
New design
Tom, Ken:
To begin, thanks big time. We launched the new design changes Sunday and the reaction has been very positive — one person still wants the TV book back and won't care what we do until that happens, but that's to be expected. In general, though, it has been all positive. I'm very grateful for Ken's help, and we'll continue to tweak and improve, but given all that happened so quickly, I'm amazed. Ken was the key, the can-do guy and the one with the great ideas
Bob Gabordi
Executive Editor
Tallahassee Democrat
277 N. Magnolia Drive
Tallahassee, Florida 32302
From:
Marymont, Kate
Sent:
Tuesday, July 06, 2010 9:11 AM
To
: Amos, Kenneth; Callinan, Tom
Cc:
Dickey, Robert
Subject:
FW: New design
Tom, Ken:
I want to thank both of you for your generous contribution of Ken's time to help the Tallahassee team. It isn't easy to carve out time for special projects. That you did it for another property shows your commitment to the overall good. Thanks very much.
Kate Marymont
Vice president/news
Office: 703.854.6790
Cell: 571.230.4445
Fax: 703.854.2016
COMMUNITY PRESS & RECORDERS
(Greater Cincinnati & Northern Ky.)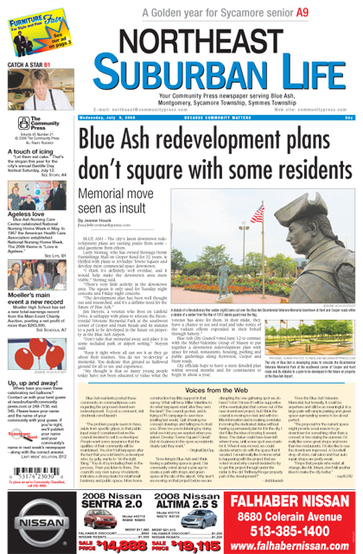 LED EFFORTS TO SUCCESSFULLY RESUSCITATE
a 27 recently purchased but flagging weekly (hyper-local) newspapers in
Greater Cincinnati (Community Press) and Northern Kentucky (Community Recorders)
.
REDESIGNED THEM TO TAKE ADVANTAGE
of the same Berliner format — as well as enhanced color availability, advertiser awareness and a brand new printing facility –— being used in Lafayette, Ind.
IMMEDIATE RESULTS:
Renewed reader interest. Home delivery — and shared profits with — neighborhood youths who collected a subscription fee each month for the otherwise free-thrown issues. Significantly heightened advertiser interest and contract extensions
LONG-TERM RESULT:
Huge and ongoing production savings.