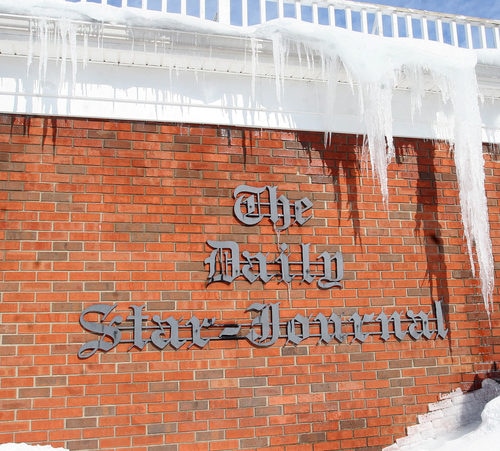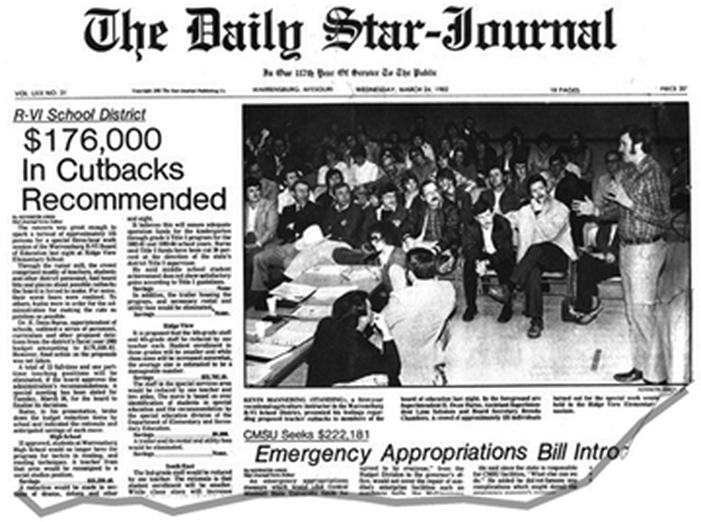 DIRECTED YOUNG STAFF OF SIX

in coverage of county seat, surrounding communities and Central Missouri State University in Warrensburg, Mo. Editing, writing, photography, editorial writing and design for independently owned PM publication.

Investigative reporting: Likely one of the first reporters in the nation to advocate and practice print/electronic reporting synergy (with reporter Danice Kern of WDAF-TV in Kansas City, Mo.) as part of a joint multi-part investigative series on alleged nuclear weapons mishandling at nearby Whiteman Air Force Base. This series resulted in the U.S. Air Force being directed by Congress to take specific corrective actions on nearly one-third of the alleged violation. (See Writing Samples for complete series).
NATIONAL NEWSPAPER ASSOCIATION AWARD for Best News Reporting.
INTRODUCTION OF COLOR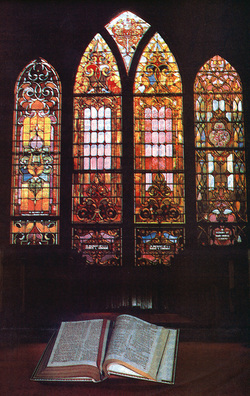 THE DAILY STAR-JOURNAL PRINTED its first color image on Dec. 23, 1982, under my direction. Color in newspapers outside of Florida was a rarity at this point.

A BIBLE WAS PLACED OPEN to the second chapter of Luke — with the stained glass of Warrensburg's Cumberland Presbyterian Church serving as the backdrop. The concept and execution was part of a class project I orchestrated with the Photojournalism III Class of Central Missouri State University.



CREATIVE AD ADJACENCIES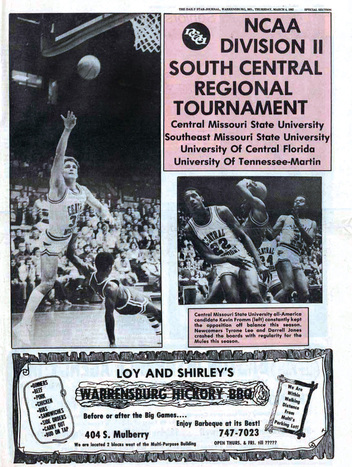 AND LONG BEFORE IT BECAME EN VOGUE, I advocated section-front placement of advertising as premium incentive — or as a way to reward the commitment to our product by local business owners.