TODAY
ASSISTANT NEWS EDITOR
Cocoa, Fla.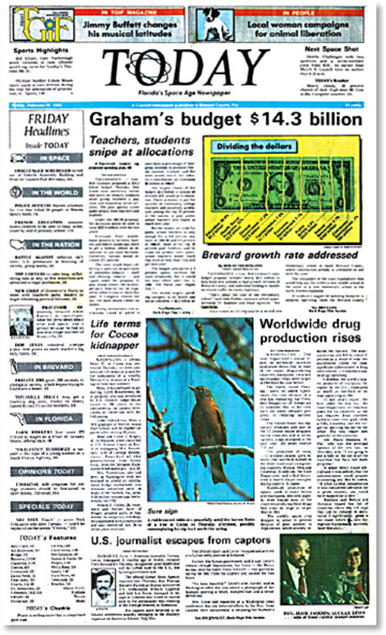 HANDLED TOPIC PLANNING
, story coordination, editing and took part in one of the nation's first pagination efforts of this 90,000-ciruclation AM daily newspaper. Served in this capacity during the redesign of TODAY into a predominantly local-and-state product relaunched under this title.
SUPERVISED eight editors.

ONE OF 12 INDIVIDUALS CHOSEN by company founder Al Neuharth to shepherd the transformation of TODAY into Florida TODAY.